What clients are saying...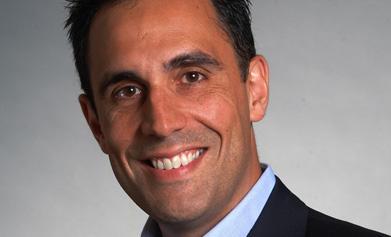 Louis Frapporti, Gowlings Law Offices, Partner

"It is common in this day and age for folks to over promise and under perform. Lorne is one of those rare individuals that under promises and over performs. I recommend him unreservedly to anyone interested in service above and beyond the call of duty."
Daryl Hornby and Paula Bonner

"Lorne's passion for real estate shines through in all his work and services. He is an experienced professional who you want on your side"

 
Claudio and Mary Cavalieri, Cavalieri & Associates
"Mary and I would like to thank you for the excellent service you provide in selling our home. Your advice on the repairs and upgrades required prior to listing the property was crucial to us having received top dollar for our home. The professional photographer and videographer that you provided did an excellent job. You made our home look like it was out of a magazine. As you know our home sold in 6 days for almost full price and it's because of the insightfulness and hard work you provided. We would highly recommend you to everyone. Thanks again and we look forward to buying or selling another home with you."


Sarah Napier, Cooperators
"He's an extremely informative and professional realtor, who helped me with the smooth transition into locating my perfect "sanctuary" for myself and my 2 beautiful children. It was a roller-coaster of emotions and tight deadlines but with his experience and his professional manner he was able to have us all in, in just 7 weeks!! He delivered what he promised, an adorable home in the heart of Bronte, which my 2 children and I adore. Thanks Lorne in assisting in our new beginnings… I would recommend him to anyone who is in need of an amazing realtor for purchasing a new home or selling their existing one."


Mark Lewis, Telus
"My wife and I met Lorne in September 2009 while touring a home for sale in the Oakville area. We had been searching for a new home with specific ideas and tastes in mind for most of the summer, however were unsuccessful in finding the right home in the neighborhood, price range and style that interested us.

Our first impression of Lorne was very positive as he listened intently to our requirements, objectives and flexibility. We had purchased three homes in the Oakville area already and were quite clear on what our needs were. What we found unique with him, was his interest and ability to assess carefully and accurately our requirements in terms of taste, style, finances and flexibility. As I learned later, his extensive knowledge of the industry from the building, development and sales perspective provided him with an insight that was unique from all of the agents we have dealt with in the past. He was very candid and open in terms of the market and advised us that there was the right deal to be found if we could allow him to do some research on our behalf our needs would be met.

Within a week, Lorne had researched extensively six houses that would be of interest to us. It was obvious from the outset, that he had taken time to not only tour and inspect the homes himself, but understand the market potential and investment growth. Our first impression of him was a professional and knowledgeable agent, however that was overshadowed by his intense knowledge of the builders, neighborhoods, architecture and bylaws.

Of the houses Lorne escorted us through, three were absolutely what we were looking for, in areas we would not have looked ourselves, however a little bit of a stretch in terms of price. He assured us he could negotiate a price that would fit in our range. We felt comfortable he had our interests in mind and was not just interested in making a quick sale. He had taken the time to understand us and present to us homes that would be a perfect fit in terms of architecture, design, materials and investment potential.

As it turns out, his passion and integrity during negotiations paid off. His recommendation to walk away from the first house and not overpay market was an absolutely accurate decision. The next day, he negotiated a deal on one of the other houses we were very pleased with and where we now live. The price he negotiated was within our range and we felt that we had purchased a house that exceeded our expectations when we originally started our search.

We were so pleased with his work ethic and passion, we listed our two other houses for sale with him. He worked tirelessly with us to prepare them for sale and his attention to detail which we witnessed when purchasing our new home paid off handsomely as we sold the two houses each within a day for above market price, removing the stress of many showings, negotiations and price changes. His attention to detail in terms of the offer, sale, terms and conditions was appreciated.

In a robust and very competitive market, he had negotiated a sale price of our two houses above market and a reduction in asking price of the house we purchased, netting us a significant financial gain in terms of payout. As it stands today, our new home has appreciated significantly and we could not be any happier in the home and new neighborhood. We would never have found such a home without his guidance and consultation.

I would recommend Lorne to anyone who is looking for an agent you can trust to research your needs, assess the environment and find a home that is a complete match. You will know that your needs are paramount and he is acting on your behalf in not only the assessment phase but negotiations. He is not in a hurry to close just any deal, but the deal that makes the most sense and is best for his client.

His professionalism, sense of humor, passion, work ethic, knowledge and attention to detail is refreshing and very different from many other agents we have dealt with in the past.

He would be very effective in my mind when it comes to sourcing homes for corporate executives who are moving geographically and need to have an agent that is very knowledgeable, an effective listener, detailed, professional and passionate in terms of satisfying customer needs.

I would have no second thoughts to working with Lorne again in the future, however based upon how happy we are where we live now, that may not be happening for a while. With that in mind, I hope this recommendation and referral is embraced by others."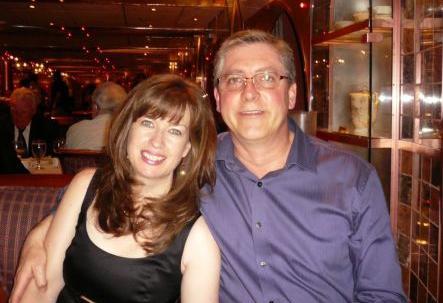 Garth & Loretta MacDonald, Canadian Pacific

"My wife and I were looking to purchase a townhome in the Oakville, Bronte area and came across an MLS listing where Lorne was the seller`s representing agent. The information sheet for this property on the MLS site was very clear and concise and most importantly, the photos reflected an accurate and comprehensive visual display of the property.
We ended up hiring Lorne as our representative after many conversations and viewings of other comparable properties in the area. We couldn`t have found another agent that had his experience and local knowledge of the Oakville real-estate market.
We really enjoyed working with Lorne as he always had time for us and was always connected. When we had concerns or questions, he always made time to provide an explanation or researched the issue and provided feedback soon afterwards.
He is positive, professional, experienced and well informed about the Oakville real-estate market and a strong negotiator.
We still keep in touch with Lorne on a regular basis to ask for advice on real estate or even just to obtain recommendations or information on home services in the area.  It`s nice to have a real estate agent that you can trust and depend on even after your sale is final!  My wife and I highly recommend Lorne as a real estate agent and look forward to working together with him on any future real estate projects."

I just wanted to take a moment and let you know it was a pleasure working together with you on the sale of 4180 Lakeshore Road.
You were very professional throughout the whole transaction. Barry and I really appreciate you going that extra mile to make sure the sale went through smoothly.
I look forward to working with you again soon. 
Monty Gibson, Sutton Group About Town Realty